125 miles per day (averaged over your trip)
$0.35 per additional mile
Complimentary roadside assistance
Dead battery? Keys locked in the van? Flat tire? We got you covered.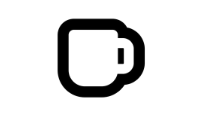 Basic camping supplies
Bedding, pillows, cooking supplies, stove, camping chairs and more.
Space for your furry friends
Dogs are able to come along for a small added fee!
Multiple drivers can take the wheel
All you need to do is send us over the driver's licenses for anyone wanting to drive.
Looking to add a little less stress to your trip? You can also add on:
Mileage Packages
Anxious about staying within our daily mileage allowance? Add a mileage package to your reservation and let the road take you wherever you want to go!
125 miles per day: Included!
250 miles per day: $25 / day
400 miles per day: $40 / day
Additional miles above your selected mileage package will be charged at $0.35 per mile
*We calculate mileage by taking the total mileage driven and dividing by the number of nights booked*
Campervan Insurance
Have peace of mind that you're covered for whatever may happen on your travels. If you would like to use your own insurance, you must provide documentation it will cover our van.
2 person campervan: $24/day
4 person campervan: $31/day
Insurance will be purchased directly through our insurance provider. Policy is a $1 million CSL. No need to purchase roadside assistance, we've got you covered!
Current Daily Rates
All rates include additional $60 cleaning fee ($75 for V4 model)
*All rates are subject to change based on season and high demand events*
For most up to date pricing, click button below to build a quote. Pricing varies based on length of trip and season. Nightly range is shown below. Please email info@voyagercampervans.com if you have any questions or if you would like us to build you a quote!
2 person campervan: $59 – $169 / night
4 person campervan: $159 – $279 / night